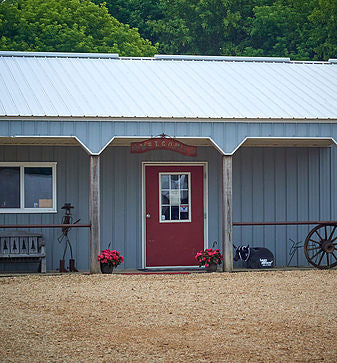 About Us
Nestled in scenic rolling meadows and farm lands of western Wisconsin, RM Tack welcomes you to our family-owned tack and accessories business and our passion for saddles, apparel and assorted horse gear.

With humble beginnings in the horse training and riding equipment business, RM Tack owners Errin and Neal Funke have been actively involved in serving customers with gear and apparel for over 20 years.  Most recently, they spun their RM Tack business into theClassic Country Girlbrand with expanded apparel product lines and a new online retail presence.

What you will find with our renovated RM Tack shopping experience is that we know the saddle and tack business very well and we work very hard at making your shopping experience the best possible.

Beyond our new online shopping experience, you will find samples of our own NF brand saddle lines with patterns and detail that showcases the quality craftsmanship you get with our custom and show saddles.